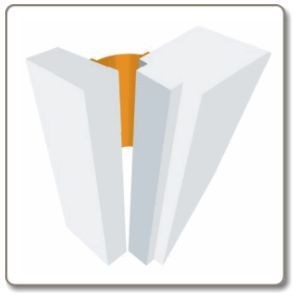 Product Description:
Finger Keeper Rear Guard Finger Protector in White Finish from Cookson Hardware.
Product Reference: AFFKWHH
Fingerkeeper Rearguard prevents finger trapping accidents by totally covering the gap that is created on the rear hinge side of a door when it is in the open position.
The Fingerkeeper Rearguard device can be fitted to most types of doors including wood, metal and uPVC.
Used in conjunction with
Fingerkeeper
, which covers the front hinges, the risk of finger trapping accidents on the hinge edge of the door is eliminated.
The device is considered to be environmentally friendly.
Extremely simple to install and can be removed and refitted as required.
Every year, according to RoSPA, over

30,000 children are injured in the UK as a result of trapping their fingers in doors.
Fingerkeeper Rearguard is available in 10 different colours to ensure it matches existing décor also available in Teak and Beech finishes.
Features:
Fingerkeeper Rearguard is a child safety, accident prevention product to prevent finger trapping in doors.

Shields the rear hinges of the door.

Long anticipated lifespan.

Durable but easily fixed - foolproof design ensures simple DIY fitting.

Low maintenance - wipe clean finish.

Easily removed and refitted to allow for door maintenance.

Full fitting kit included.

Avoid litigation and compensation claims.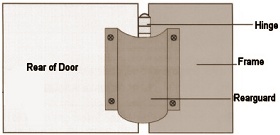 Colours:
Similar products can be found in these categories:
Door Hardware
Finger Protection
Finger Keeper Protector
All Astroflame Intumescent Products Products