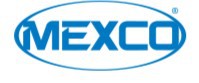 Mexco
If you are looking for diamond blades, diamond core drills or want to drill ceramic tiles you need look no further than the comprehensive range of diamond tools provided by Mexco.
Our extensive product range of diamond cutting tools aid the customer with selection by way of our pioneering interactive merchandising experience. We make selection simple, our retail merchandisers can be found at any Mexco stockist clearly displaying product information via a traffic light and grading system enabling our customers to very quickly choose the correct diamond tool in a fast and fluid process before they reach the counter.
Mexco have produced a comprehensive range of diamond cutting discs and diamond core drills to deal with the most demanding of applications, these products can cut and drill the hardest of materials from granite to the most abrasive of applications such as asphalt or tarmac. To combat the difficulties of drilling and cutting the hardest of floor and wall tiles Mexco have produced fast and effective drilling and cutting solutions that effortlessly cut or drill through the hardest of ceramic tiles, porcelain tiles and granite tiles.