ACL900 DIN Style Lift to Lock Accessible Toilet Lockset.
Product Reference: ACL900
​The ACL900 lockset has been designed to withstand the high level of vandalism and misuse often associated with accessible toilet and washroom locks. The ACL900 offers the highest Category Of Use grades for both the lock case and door furniture.
The ACL900 lockset includes a heavy duty DIN style mortice lock case certified to BS EN 12209:2003 category of use grade 3 and stainless steel furniture certified to BS EN 1906:2012 category of use grade 4.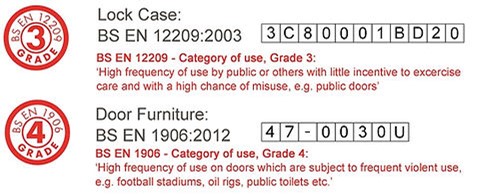 This fully reversible, "lift to lock", lockset has been designed for areas of high frequency use and where vandalism and misuse may be prevalent. This lockset is ideal for sport stadiums, shopping centres, train stations etc.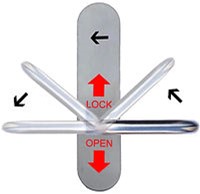 Whilst other accessible locksets require handed furniture to be fitted the ACL900 lockset furniture is suitable for both right and left handed doors as standard.
Simply set the lever handle to the required position during installation for a quick and easy fit.
The lock is opened from the outside by any accessible key.
From the inside the lever handle is lifted up to dead lock the door. This shows red on the external status indicator and prevents key operation from the outside although emergency access is available via the coin slot release.
Pushing the internal lever handle down unlocks and opens the door for exit.
Once the door is closed again it will automatically lock.
Download the ACL900 Data Sheet here.