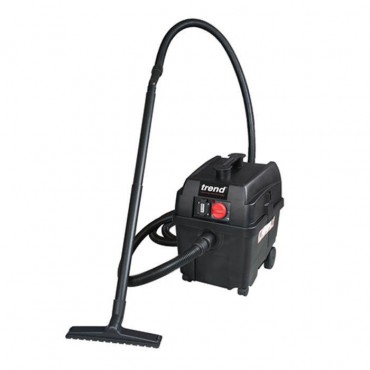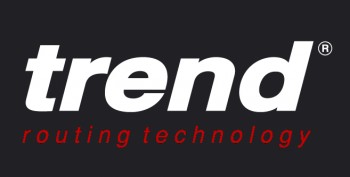 Product Description:
Trend T35A Dust Extractor 230V 1400W Class M.
Product Reference: T35A
A professional wet and dry Class M auto-start vacuum extractor with power take off for professional use. Ideal for workshop, garage and light trade applications.
Dust class category M rated to EN60335-2-69, for dust with workplace limit values > 0.1 mg/m3.
Powerful but quiet 1400 watt silenced motor (max. 1600 watt).
Power tool take off with auto-start feature of up to 2200 watts and 5 second run-on delay.
Auto filter shaker and blockage warning light.
Large 27 litre capacity impact resistant plastic container with castors.
Extra long 7 metre power cable.
Extra long five metre hose with power tool adapter.
HEPA cartridge filter with 0.3 micron filter efficiency and nylon pre-filter.
Includes floor cleaning kit, power tool adapter, crevice tool. upholstery tool and no foam filter.
Container outlet plug for ease of emptying liquids.
For UK sale only.

Dimensions:
For UK sale only.
Rating=Professional
Power input=1400 watt
Voltage=230 volt
Dust category*=M
Power ampage=5.2 amp
Auto-start max. (230v)=2200 watt*
Auto-start min.=50 watt
Container volume (dry)=27L
Container volume (wet)=16L
Airflow=4200 L/min (70 L/s)
Vacuum pressure= 270 mbar
Negative pressure=21 Kpa
Filter surface HEPA=2600 cmq
Filter surface Pre-filter=1400 cmq
Filter efficiency=0.3 micron
Dust category=M
Protective class=IPX4
Hose=5 m x 39 mm OD
Bag volume=24.5L
Dimensions=350 x 390 x 610 mm
Weight=7.5 kg
Sound pressure Lpa=75.0 dB(A)
Acoustic pressure Lwa=89.0 dB(A)
End of life=See below for Environmental Policy link
* Vacuum cleaners of dust category to EN60335-2-69 for dry vacuuming of materials of exposure limit volume ³ 0.1 mg/m3 that are hazardous to ones health.
Similar products can be found in these categories:
Trend Woodworking Tools
Trend Power Tools and Safety
Trend Dust Extractors & Vacuum Cleaners
Power Tools & Accessories
Dust Extractors & Vacuums
Wet & Dry Vacuum Extractors
All Trend Routing & Woodworking Products
Accessories: