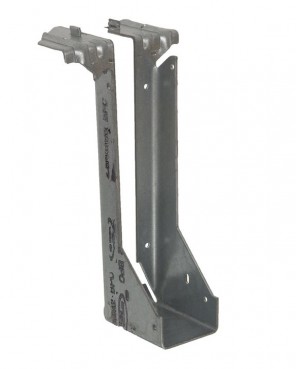 Product Description:
50mm Masonry Joist Hanger Type S in Galvanised Steel from Cookson Hardware.
Product Reference: SPMH/S/50x175
The standard Single Piece Masonry Hanger is designed for building into brickwork or block work.

As standard all hangers are manufactured from 2.0mm thick pre-galvanised steel to BS EN 10346 : 2009, DX51D + G600 compliant with BS6178: Part 1:1990 and to the requirements of BS5268. Wide top flange design offers increased loading capacity on masonry with a minimum crushing strength of 2.8N/mm2 and above. Hangers 150mm deep and over are manufactured 10mm less to allow for notching and regularisation of timber joists. All hangers feature 75mm bearing surface and pre-punched side gussets to allow nail fixing into timber joists with 30 x 3.75mm sheradized square twist nails.

*Please note: As standard all hangers 150mm deep and above are manufactured 10mm less to allow for regularised timber and to ensure that joist levels are maintained.
Size:
50mm x 175mm

Installation Details:
The back plate of the joist hanger must be flush against the supporting masonry.
A minimum of 675mm of cured masonry must be in position above the joist hanger flanges before any load is applied.
Timber joists should be cut square and butt up to the back face of the hanger with a maximum allowed gap of 6mm.
Nail to the timber joist through all pre-punched holes in each side gusset with BPC 30x3.75mm sherardized square twist nails.
It is recommended that ceiling joists are notched at the hanger base to achieve a level surface when using plasterboards.
Type 'R' return hangers and Type 'D' straddle hangers allow location and alignment of joists during construction.
Heavy Duty Restraint Straps must be used with all types of SPMH joist hangers to provide lateral restraint.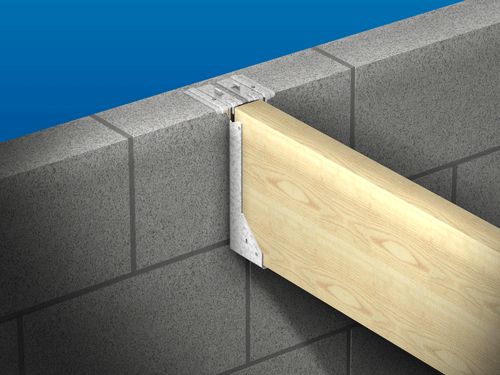 Similar products can be found in these categories:
Ironmongery
Builders Metalwork
Joist Hangers
All BPC Builders Metalwork Products