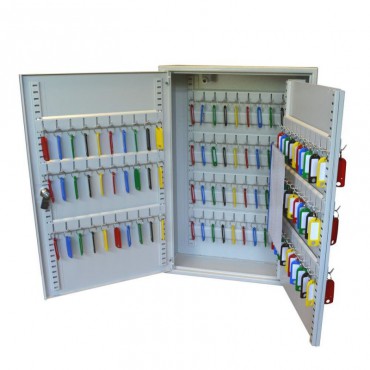 Product Description:
Asec 200 Key Security Key Press Cabinet from Cookson Hardware.
Product Reference: AS1556
A security key cabinet accommodating up to 200 different keys, each on their own individual hook, providing safe secure storage so you know exactly where your keys are.
The steel safe is supplied with 2 keys.
Dimensions:
550mm high x 380mm wide x 140mm deep (when locked).
Similar products can be found in these categories:
Locks, Latches & Security
Key Storage
Key Cabinets
All Asec Security and Hardware Products