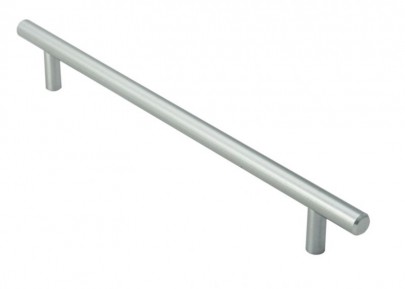 Product Description:
FTD T Bar Cabinet Handle 128mm centres in Polished Chrome.
Product Reference: FTD445BCP
A timeless industry standard and one of the most popular handles used in the UK. A straightforward T-Bar handle. A substantial smooth round bar atop two inset cylindrical posts. Robust and durable and able to withstand the rigours of a busy environment. Commonly used in modern interiors in both residential and commercial interiors.
Size: 128mm centres x 188mm overall length / 35mm projection / 12mm diameter
Finish: Polished Chrome
Similar products can be found in these categories:
Cabinet Fittings
Cabinet Handles & Knobs
Cabinet Door Pull Handles
All Carlisle Brass Architectural Hardware Products