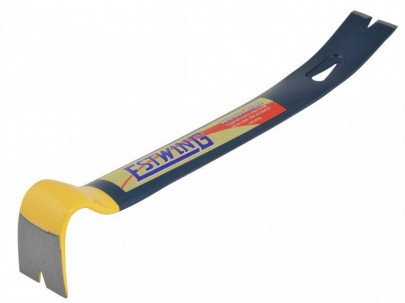 Product Description:
Estwing 15" Handy Bar from Cookson Hardware.
Product Reference: EHB/15
The Estwing EHB/15 Handy Bar is forged half round for added strength and less weight. It has a wide, thin blade for easy prying. These Handy Bars are ideal for carpenters and mechanics.
Specification:
Length: 375mm (15in).
Weight: 500g (18oz).
Similar products can be found in these categories:
Tools
Wrecking Bars & Pry Bars
Estwing Pry Bars
All Estwing Hammers and Hand Tools Products