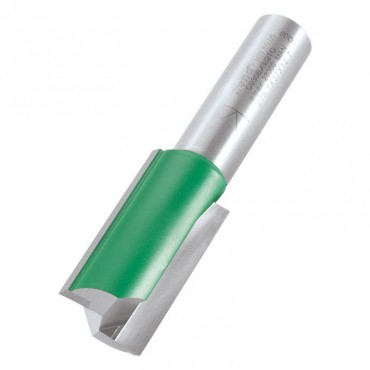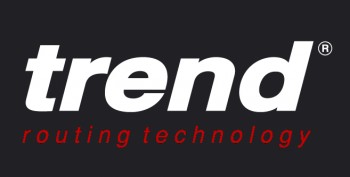 Product Description:
Trend Router Cutter Straight Two Flute 19.1mm Dia x 63mm Cut.
Product Reference: C030FX1/2TC
Trend straight cut router cutters suitable for a wide range of applications such as engraving, grooving, rebating and shallow mortising. Use on softwoods, hardwoods, MDF, plywood and chipboard.
Cutter has a bottom cut feature.
1/2" shank 19.1mm diameter 63mm cut depth twin flute TCT cutter.
3/4" imperial diameter for matched fit to sheet materials and ironmongery.
General purpose cutter for deep mortices, template work with guide bushes, edge trimming slots, grooves and rebating.
1/2ÕÕ shank for heavy duty applications and additional support when under load making deeper cuts in harder materials.
Extra long cut length for a deeper morticing and edge trimming applications.
Wide diameter for deeper rebate backset.
Bottom cut feature for plunge and trenching work.
PTFE coated bodies reduces friction and heat build-up for longer lifespan
2mm thick Premium Micro-granular Tungsten Carbide Tips for an exc.ellent finish in all materials.
ÔKÕ marked shank ensures correct insertion depth for safe routing.
Additional shank markings to indicate maximum safe speed and cutter reference.
Extra-long shank for use in router tables.
Dimensions:
D=19.1 mm
C=63 mm
OL=105 mm
Shank Diameter=1/2 inch
Similar products can be found in these categories:
Tools
Power Tool Accessories
Router Cutters
Trend Woodworking Tools
Trend Router Bits CraftPro TCT
Trend Router Bits CraftPro TCT Straight Flute
Power Tools & Accessories
Router Bits
Straight Flute Router Bits
All Trend Routing & Woodworking Products