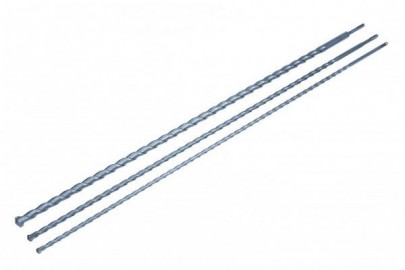 Product Description:
BlueSpot 1000mm SDS Drill Bit Set 3 Piece.
Product Reference: 20004
BlueSpot SDS Drill Bits are manufactured from high quality heat treated carbide steel with a sandblasted finish and carbide tip for exceptional durability. Ideal for use on concrete, mortar, brick and stone. Includes one of each size 1000mm SDS drill bits 12mm, 16mm & 24mm.
Manufactured from high quality heat treated steel
Sandblasted finish and carbide tip for increased durability
For use on concrete, mortar, brick and stone
Similar products can be found in these categories:
Power Tools & Accessories
Drilling
Drill Bits for Masonry
All BlueSpot Tools Products