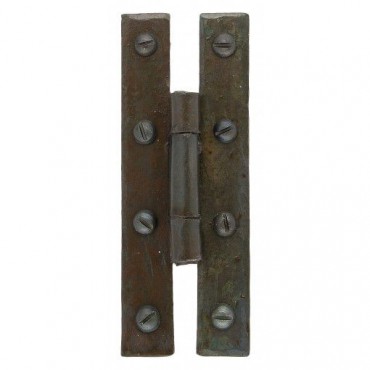 Product Description:
From The Anvil Pair of 3.1/4" H Hinges in Beeswax Finish.
Product Reference: 33260
From The Anvil 3.1/4" "H" hinges are ideal for use when hanging cabinet and cupboard doors, or can be used with window shutters. Sold in pairs complete with all fixing screws. Fixing a H hinge is very easy as they are surface fixed with screws to the frame and the door.
Dimensions: Overall size 84mm x 34mm. Fixing plate 84mm x 12mm.

Finish: Beeswax ( suitable for internal use only ).
Similar products can be found in these categories:
Hinges
Miscellaneous Hinges
H & HL Hinges
All From The Anvil Door & Window Hardware Products