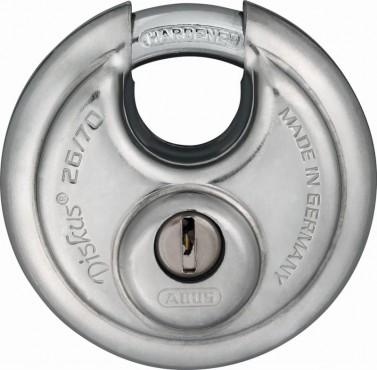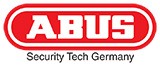 Product Description:
Abus 70mm Diskus Padlock Keyed Alike.
Product Reference: 26/70C-KA
Original Diskus design offers the highest level of protection restricting the usual method of manipulation. If ordering more than one padlock all padlocks will be operated with the same key.
Where to use it:
High security requirement in severe weather conditions
Features:
The shackle is manufactured from hardened steel alloy and is protected in a stainless steel body.
Key operated, key retaining (a key is needed for locking. Lock retains key until locked)
The anti-cut plate provides 360 degree protection from sawing while a top quality welded seam secures against impact attack.
Dimensions:
Overall diameter: 71 mm
Overall depth: 30 mm
Shackle width: 19.5 mm I.D.
Shackle height: 17 mm
Shackle Dia: 10 mm
Similar products can be found in these categories:
Locks, Latches & Security
Padlocks
Diskus Padlocks
Locks, Latches & Security
Padlocks
Keyed Alike Padlocks
All Abus Padlocks and Security Products Products