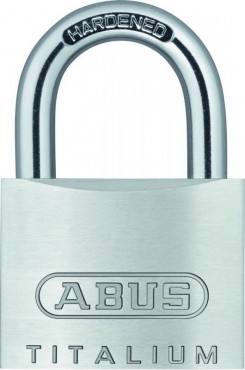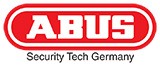 Product Description:
Abus 54TI 40mm Titalium Padlock from Cookson Hardware.
Product Reference: 56443
The Abus new generation of Titalium padlocks are strong, lightweight and innovative. TITALIUM™ is based on a special aluminium alloy, a mixture of materials is created that is extremely durable and lightweight; similar to the process used in aircraft construction. This contemporary product implementation is also reflected in the product design – all the padlocks in the TITALIUM™ series feature an impressive stainless steel like finish.
Compared to classic brass padlocks, the locks in the TITALIUM™ series are around 30% lighter but feature the same level of security making them excellent value for money.
The 54TI series is the standard level to the new generation of padlocks. With a TITALIUM™ lock body, rust-free internal components and 5 pin tumbler cylinder, a hardened steel double locking shackle, which resists saw attack, they offer optimum security against lower theft risks. Ideal for bags, suitcases, lockers, toolboxes etc.
The ABU54TI40C Titalium Padlock has the following specifications:
Size: 40mm.
Dimensions: 40 x 61 x 13mm.
Internal shackle: 20 x 21mm.

Similar products can be found in these categories:
Locks, Latches & Security
Padlocks
Abus Titalium Padlocks
All Abus Padlocks and Security Products Products