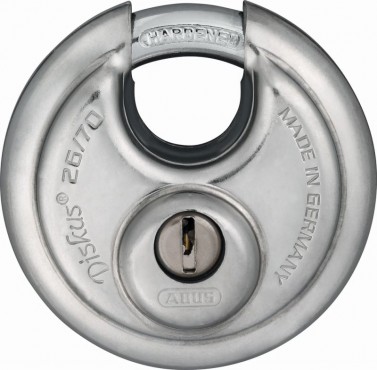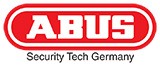 Product Description:
Abus 70mm Diskus Padlock.
Product Reference: 26/70C
Original Diskus design offers the highest level of protection restricting the usual method of manipulation.
Where to use it:
High security requirement in severe weather conditions
Features:
The shackle is manufactured from hardened steel alloy and is protected in a stainless steel body.
Key operated, key retaining (a key is needed for locking. Lock retains key until locked)
The anti-cut plate provides 360 degree protection from sawing while a top quality welded seam secures against impact attack.
Dimensions:
Overall diameter: 71 mm
Overall depth: 30 mm
Shackle width: 19.5 mm I.D.
Shackle height: 17 mm
Shackle Dia: 10 mm
Similar products can be found in these categories:
Locks, Latches & Security
Padlocks
Diskus Padlocks
All Abus Padlocks and Security Products Products