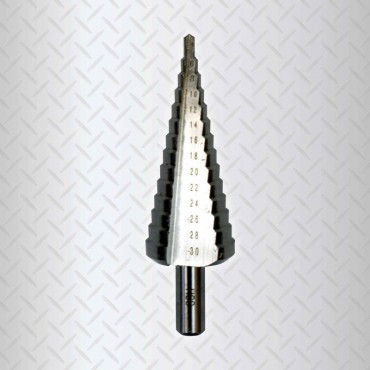 Product Description:
HSS Step Drill Size 4 - 20mm from Cookson Hardware.
Product Reference: 123692
Step drills are used for drilling cylindrical holes in solid material up to 4mm thick. Each step has tapered cutting edges for simultaneous deburring or chamfering. Using the step drill on a low speed and using suitable cooling lubricant will increase the lifetime of the step drill and improve working results.
Size:
4mm - 20mm
Step size - 2mm
Number of steps - 9
Shank size - 8mm
Similar products can be found in these categories:
Tools
Drill Bits
HSS Step Drills
Power Tools & Accessories
Drilling
Drill Bits for Metal
All Reisser Wood Screws Products