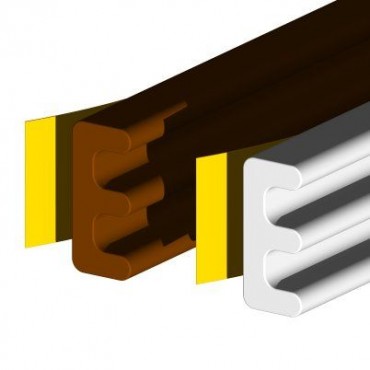 Product Description:
Stormguard 10 metre roll "E" Type EPDM Draught Excluder in Brown
Product Reference: 05SG033010MB

Excellent quality long life self-adhesive "E" type EPDM rubber (ethylene propylene diene M-class rubber) draught strip. Seals gaps 1.5mm - 3mm. Stretch resistant during fitting and in use.
EPDM "P"
type profile, which seals gaps 3mm-5mm also available.

100m coils also available to special order.

Colour: Brown

Length of roll: 10 Metres

Dimensions: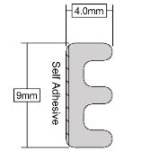 Similar products can be found in these categories:
Door Hardware
Draught & Weather Protection
Draught Strip
All Stormguard Door Thresholds Products