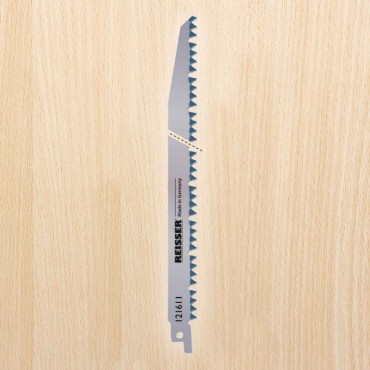 Product Description:
Reisser Sabre Saw Blades for Green Wood - Pack of 5
Product Reference: 121611 (equivalent to S1531L)
Wood cut 1/2" universal shank sabre saw blades suitable for vast majority of modern sabre saws, AEG, B&D, Bosch, Dewalt, Fein, Flex, Hitachi, Holz-Her, Makita, Metabo etc. (Bosch equivalent 1531L)
Application:
Rough timber and fresh wood (no nails) from 15 - 190mm.
Type of cut:
Fast and semi clean.
Material of blade:
High carbon steel
Similar products can be found in these categories:
Tools
Power Tool Accessories
Sabre Saw Blades
Power Tools & Accessories
Blades for Power Tools
Blades for Reciprocating Saws
All Reisser Wood Screws Products