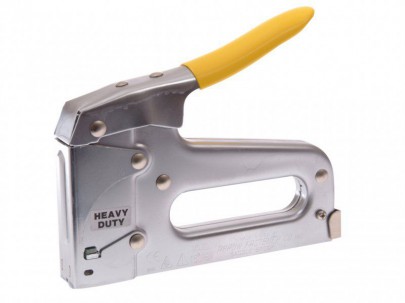 Product Description:
Arrow T50PBN Staple & Nail Gun from Cookson Hardware.
Product Reference: AT50PBN
The Arrow T50PBN Professional heavy-duty tacker gun has an all steel construction with hardened steel working parts and jam resistant mechanism. It has an easy squeeze double leverage operation, a visual staple refill window and over 50 years of tested durability.
It has a Hi-Viz cushioned non-slip grip.
Fires:
T50® staples: 6mm (1/4 in) to 14mm (9/16 in).
18 gauge Brad Nails up to 15mm (5/8in).
Similar products can be found in these categories:
Tools
Staplers and Staples
Arrow Staple Guns
All Arrow Staples Products