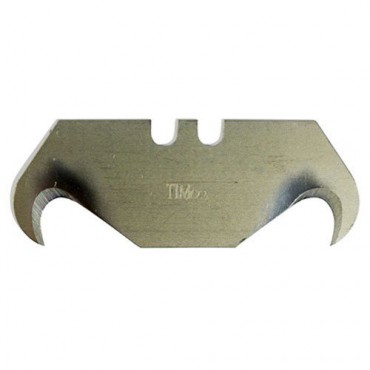 Product Description:
Timco Hooked Utility Knife Blades Pack of 10.
Product Reference: HBDISP
Sharp point for penetrating and cutting sheet material in particular floor coverings and plastic sheeting. Manufactured using SK2 steel to give longer life and a shaper cut. For general purpose cutting of linoleum, plastic, wood, carpet, cardboard etc.​
Super sharp
Durable
3 times more cuts
Similar products can be found in these categories:
Decorating
Decorating Tools
Trimming Knives
Tools
Knives & Scrapers
Utility Knives
All Timco Fixings and Fasteners Products