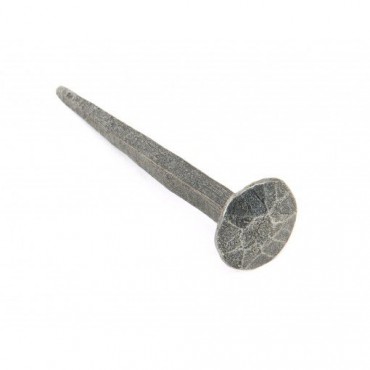 Product Description:
From The Anvil 3" / 75mm Handmade Nail Pewter Finish.
Product Reference: 33776

Handmade nails fashioned from a single piece of steel for strength. Pewter and black nails can be used externally and are less prone to grey staining and bleeding. The beeswax nails if used externally WILL cause grey staining and bleeding.
As these nails are hand made there can be some differences between the head sizes.
Sold as single nails.
Dimensions: Overall size 75mm, Head diameter 25mm
Finish: Pewter Patina
Similar products can be found in these categories:
Screws, Nails and Fixings
Nails
Pewter Patina Nails
All From The Anvil Door & Window Hardware Products