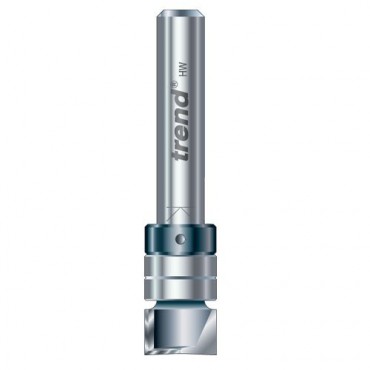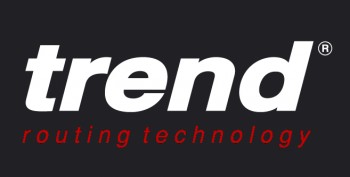 Product Description:
Trend Professional Router Bit 9.5mm x 6.35mm Bearing Guided 90 Degree Template Profiler from Cookson Hardware.
Product Reference: 46/900X1/4TC
A Trend profiler TCT router cutter with shank mounted bearing guides to follow a template. The Trend 46/900 router bit has a shorter cutter length for use on thin boards and twin bearings. They are ideal for template making.
For use with router mounted above or below a table when following a template
For profiling and rebating applications only
Not for plunge cutting/grooving.
A 3mm maximum overlap should be left before trimming.

Dimensions:
Diameter - 9.5mm
Cut Length - 6.35mm
Bearing - 9.5mm
Angle - 90 degrees
Shank Diameter - 1/4"
Similar products can be found in these categories:
Trend Woodworking Tools
Trend Router Bits Professional TCT
Trend Router Bits Professional TCT Trimmers and Profilers
Power Tools & Accessories
Router Bits
Miniature Bearing Router Bits
Power Tools & Accessories
Router Bits
Trimmer & Profiler Router Bits
All Trend Routing & Woodworking Products