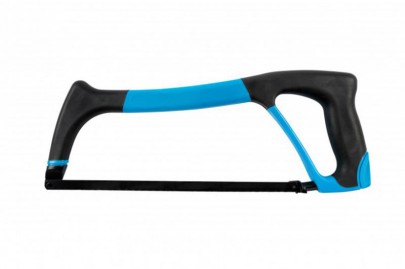 Product Description:
BlueSpot Ergonomic 300mm Hacksaw.
Product Reference: 22123
The BlueSpot 300mm (12") Ergonomic Hacksaw is manufactured from zinc alloy for increased durability. The frame features two soft grip areas to the front and rear enabling you to grip the tool safely and for effective use. The tensioner for the blade is built into the handle.
Manufactured from zinc alloy for increased durability
Length 300mm/12"
Complete with 12" blade
Similar products can be found in these categories:
Tools
Saws
Hacksaws
All BlueSpot Tools Products