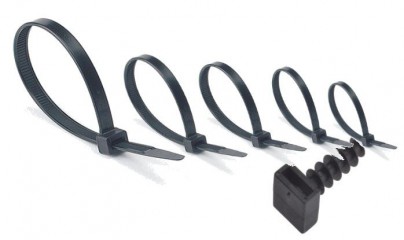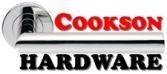 Product Description:
Cable Ties & Cable Tie Plugs Assorted Pack in Black from Cookson Hardware.
Product Reference: 05CABPK
Pack of 500 assorted ties and 100 plugs.
Cable ties made from nylon in a black finish. Manufactured from nylon with operational temperature range of -40 degrees C to 85 degrees C. The cable tie plugs are a neat way of securing cables to masonry, timber or soft substrates.Simply drill the correct size hole which is 8mm in concrete / masonry or 7mm in timber or soft substrate to a depth of 40mm.
Sizes included in the pack:
100 - 2.5 x 100mm Ties
100 - 3.6 x 140mm Ties
100 - 4.8 x 200mm Ties
100 - 4.8 x 300mm Ties
100 - 4.8 x 370mm Ties
100 - Cable Tie Plugs
Colour: Black
Plug Size: 8mm x 40mm
Similar products can be found in these categories:
Screws, Nails and Fixings
Cable Ties
Cable Ties in Black
All Cooksons Ironmongery Products Products
Accessories: