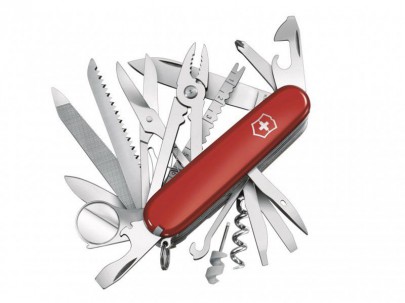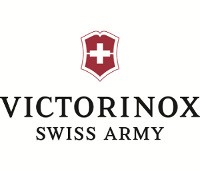 Product Description:
The Victorinox Swiss Champ Swiss Army Knife available from Cookson Hardware.
Product Reference: 1679500NP
A Victorinox Swiss Army knife is a combination of solid hand tool and inventive creativity. A characteristic feature of the Victorinox Swiss Army knife is its multi-functionality, making it indispensable for many of life's situations. Victorinox Swiss Army knives are made from first class stainless steel and are guaranteed against any defects in material and workmanship.
The Swiss Champ includes
Large knife blade
Small knife blade
Chisel
Rule
Can opener
Bottle opener
Wire stripper
Reamer / punch
Tweezers
Nail file
Metal file
Nail cleaner
Pliers
Toothpick
Mini screwdriver
Sewing eye
Wood saw
Fine screwdriver
Metal saw
Large screwdriver
Scissors
Fish scaler
Disgorging hook
Multi-purpose hook
Small screwdriver
Wire cutters
Wire crimper
Magnifying glass
Pressurised ballpoint pen
Stainless steel pin
Phillips screwdriver
Key ring
Size:
91mm / 3.1/2in long.
Colour:
Red
Similar products can be found in these categories:
Tools
Knives & Scrapers
Swiss Army Knife
All Victorinox Swiss Army Knives Products