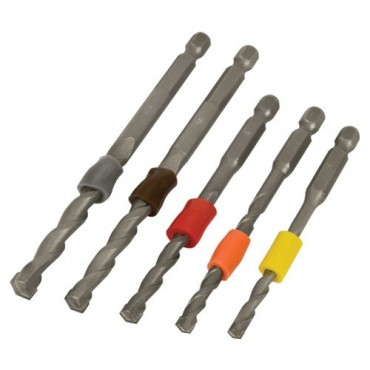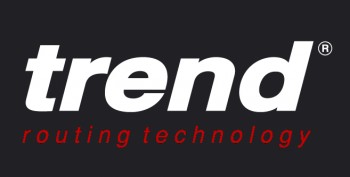 Product Description:
Trend Snappy TCT Masonry Drill 5 Piece Set with Depth Bands from Cookson Hardware.
Product Reference: SNAP/MD2/SET
A Snappy Tungsten Carbide Tipped masonry drill bit set of five pieces with depth bands to suit wall plugs. Colour bands on drills allow easy selection of wall plug and allow for setting of drilling depth to suit wall plug.
For drilling into plaster walls, plasterboard, mortar, brick and building blocks.
The set consists of:
5mm drill with yellow band.
5.5mm drill with orange band.
6mm drill with red band.
7mm drill with brown band.
8mm drill with grey band.

Shank Diameter=1/4 inch hex
Similar products can be found in these categories:
Trend Woodworking Tools
Trend Snappy
Trend Snappy Drills
Power Tools & Accessories
Drilling
Drill Bits for Masonry
All Trend Routing & Woodworking Products