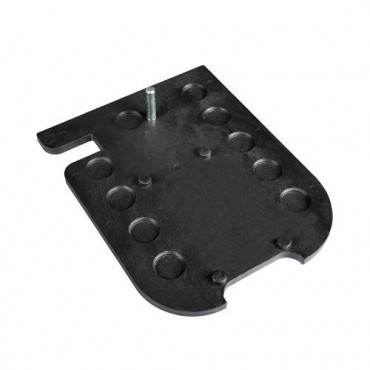 Product Description:
Trend Combination Router Base Trimming Base.
Product Reference: CRB/TB
Quick fit trimming base for use with the CRB for trimming hardwood lipping.
Moulded plastic base plate.
Can be used on lippings of 16mm wide and maximum 6mm (1/4 inch) projection above work surface.
Includes a bearing guided copy follower.
Maximum cutter diameter 25mm.
CRB not included.

Dimensions:
Lipping width with copy follower max.=16 mm
Lipping width without copy follower max.=25 mm
Lipping projection max.=6 mm
Cutter diameter max.=25 mm
Length=210 mm
Width=65 mm
Thickness=7 mm
Similar products can be found in these categories:
Trend Woodworking Tools
Trend Router Jigs
Trend Combination Router Base
All Trend Routing & Woodworking Products