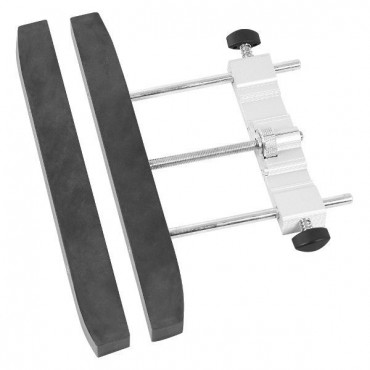 Product Description:
Trend Combination Router Base Mortise & Fluting Device.
Product Reference: CRB/MF
Mortise fluting accessory for use wth the Trend Combination Router Base. Fits to CRB baseplate and allows router to be used for mortise or fluting.
Anodised alumimium bridge with micro adjuster.
Provides extra stabilty for the router when used on narrower material.
Lockable sliding fence for repeatability.
On board sight lines to aid set up.
Dimensions:
Material width=12 mm to 177 mm
Similar products can be found in these categories:
Trend Woodworking Tools
Trend Router Jigs
Trend Combination Router Base
All Trend Routing & Woodworking Products