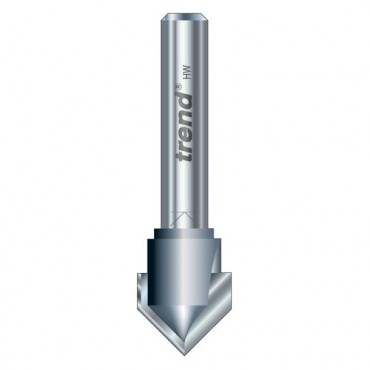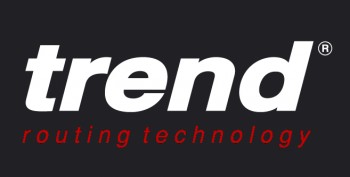 Product Description:
Trend Alucobond V Groove Router Cutter 45 Degree x 13mm.
Product Reference: ALU/01x1/4TC
Specially designed tools for aluminium composite cladding material such as Alucobond, Dibond which comprises an aluminium cover with polyethylene core.
The v groove cutters rout into the cover and part of the core to allow folding of material by hand.
Ref. ALU/01 has a 90 degree included angle with 3mm flat at base and is used to create 90 degree fold.
Ref. ALU/02 has a 135 degree included angle with 2mm flat at base and is used to create 45 degree fold.
Use at 12000-15000 RPM, feed speed 400 - 600mm/min. depending on thickness and machine (CNC machine or hand). Cooling is not required.
Dimensions:
D=13 mm
C=10 mm
Overall length=57 mm
A=45 degrees
Shank Diameter=1/4 inch
Similar products can be found in these categories:
Trend Woodworking Tools
Trend Router Bits Professional TCT
Trend Router Bits Professional TCT Chamfer and V Groove
Power Tools & Accessories
Router Bits
Burrs, Rasps & Composite Cutters
All Trend Routing & Woodworking Products