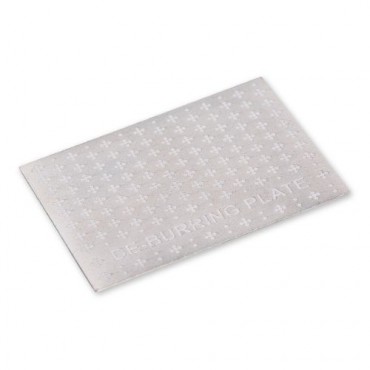 Product Description:
Trend FastTrack Deburring Plate Super Fine 1000G.
Product Reference: FTS/DP/SFF
Deburring plate super extra fine finish stone for the Fasttrack sharpening system.
Self adhesive backed for easy fit into recess in Fasttrack base.
For quick removal of a burr on chisels and plan irons.
Pull chisel or planer iron backwards when removing from Fast Track to deburr cutting edge.
Will retro fit to existing Fasttracks.
Deburr plate could also be stuck on a user made backing board to hone other tools in the workshop.
Dimensions:
Size=64 mm x 47 mm x 0.6 mm
Grade=Super fine
Grit=1000
Similar products can be found in these categories:
Trend Woodworking Tools
Trend Diamond Sharpening
Trend Fast Track Diamond Sharpening Tools
Power Tools & Accessories
Sharpening & Honing Tools
Diamond Sharpening & Honing Tools
All Trend Routing & Woodworking Products