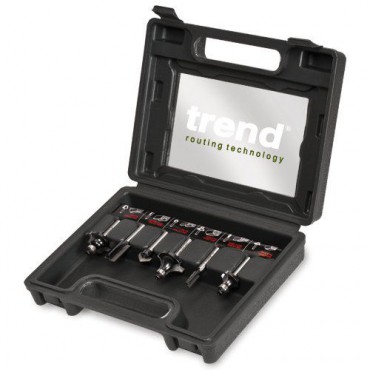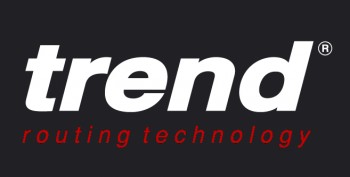 Product Description:
Trend Router Cutter Set 8mm 6 Piece.
Product Reference: SET/SS11X8MMTC
Trend 6 piece router cutter set - 8mm shank. Excellent value for money, offering a range of the most popular cutters for decorative and constructional woodworking. The set contains three non-bearing cutters comprising 2 straight cutters, 6.3mm and 12.7mm diameter a 45¡ 'V' groove and three bearing guided cutters; 2 roundover cutters in 6.35mm and 9.5mm radii and a 4mm radius Roman ogee.
Solid carbide brazed cutting tips ensure excellent performance and durability in abrasive materials including ply and MDF as well as being perfect for hard and softwoods.
8mm shank.
Supplied in a durable plastic storage case with identification indicators for quick profile recognition and selection
Dimensions:
Shank Diameter=8mm
Similar products can be found in these categories:
Trend Woodworking Tools
Trend Router Bit Sets
Trend Router Bit Starter Sets
Power Tools & Accessories
Router Bits
Router Bit Sets
All Trend Routing & Woodworking Products