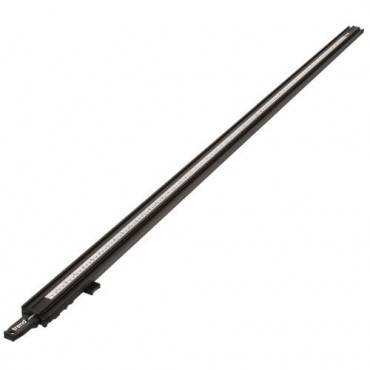 Trend VariJig Clamp Guide 96" VJS/CG/PRO8
Collect In Store Only
Product Description:
Trend VariJig Self Clamping Guide 96" / 2440mm.
Product Reference: VJS/CG/PRO8
This Trend Varijig self clamping guide is extra long for accurate guiding of router, saws and jigsaws.
Integral clamping jaws and a locking lever provide a quick way of clamping the guide batten.
Ideal for holding and clamping work pieces.
This extra long clamp features a wider aluminium extrusion ideal for machining large panel material.
Aluminium extrusion incorporating T-slots.
The clamps are fitted with a 1280mm long metric/imperial scale for setting lengths and stop positions. Scale can be positioned by removing 20mm of the self adhesive backing.
Sliding bridge fitted to underside to support bar.
Router and router base plate not included.
Dimensions:
Length=2440 mm (8 ft or 96 inches)
Width=127 mm (5 inches)
Max clamp length=99 inches (2515 mm)
Min clamp length=1-1/2 inch (38 mm)
Similar products can be found in these categories:
Trend Woodworking Tools
Trend Clamping
Trend Varijig Clamp Guide
Power Tools & Accessories
Router Jigs & Tables
VariJig
All Trend Routing & Woodworking Products