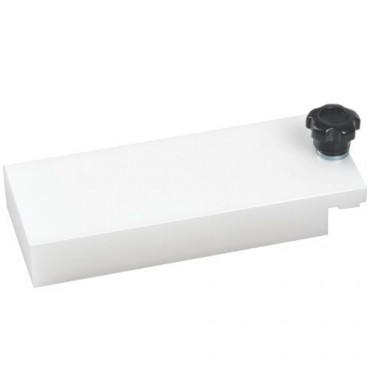 Product Description:
Trend Varijig End Stop Block.
Product Reference: VJS/CG/ESB
Varijig clamp guide adjustable end stop block.
Engages in the T slot on the clamp guide extrusion and can be locked in position using locking knob.
Can be used with all Varijig frame system extrusions.
Varijig clamp guide not included.
Dimensions:
Length=127 mm
Width=51 mm
Thickness=20 mm
Similar products can be found in these categories:
Trend Woodworking Tools
Trend Clamping
Trend Varijig Clamp Guide
All Trend Routing & Woodworking Products