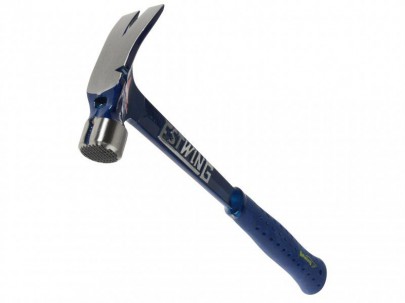 Product Description:
Estwing Ultra Framing Hammer NVG Milled Face 540g (19oz)
Product Reference: E6/19SM
The Estwing Ultra Series Framing Hammers are solid forged in one piece of steel for excellent strength. They are engineered lighter to drive nails faster. They have an extra nail notch built into the head, along with a magnetic nail starter and a smooth face. These hammers have Estwing's world famous blue shock reduction nylon vinyl grips. The milled face aids gripping of the nail head when striking.
Made in the USA from high quality steel.
Specification:
Weight: 540g (19oz).
Head Type: Straight Claw Milled Face
Handle length: 349mm (15.1/2in).
Similar products can be found in these categories:
Tools
Hammers & Axes
Estwing Hammers & Axes
All Estwing Hammers and Hand Tools Products