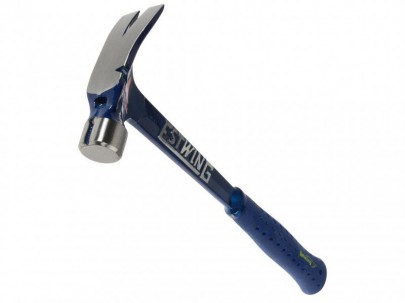 Product Description:
Estwing Ultra Claw Hammer NVG 425g (15oz)
Product Reference: E6/15SR
The Estwing Ultra Series Claw Hammers are solid forged in one piece of steel for excellent strength. They have an extra nail notch built into the head and a smooth face. These hammers have Estwing's world famous blue shock reduction nylon vinyl grips.
Made in the USA from high quality steel.
Specification:
Weight: 425g (15oz).
Head Type: Straight Claw Smooth Face
Handle length: 343mm (13.1/2in).
Similar products can be found in these categories:
Tools
Hammers & Axes
Estwing Hammers & Axes
All Estwing Hammers and Hand Tools Products