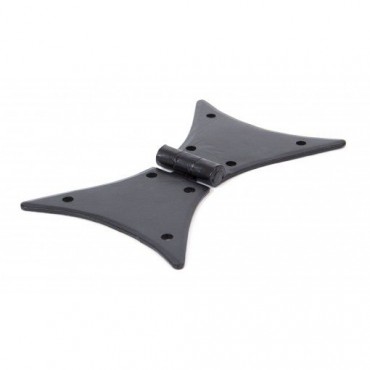 Product Description:
From The Anvil Large Butterfly Hinges in Black Finish.
Product Reference: 33813

From The Anvil butterfly hinges are a decorative carpentry hinge with "wings" resembling those of a butterfly. They can be used for a number of larger applications like doors and desk lids. Sold as a pair complete with fixing screws.
Dimensions: Overall size: 127mm x 83mm, Hinge arm: 83mm x 57mm.
Finish: Black ( suitable for internal or external use )
Similar products can be found in these categories:
Hinges
Miscellaneous Hinges
Butterfly Hinges
All From The Anvil Door & Window Hardware Products