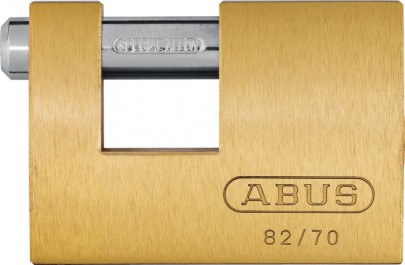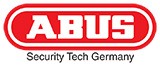 Product Description:
Abus Monoblock 63mm Shutter Padlock 82/63.
Product Reference: 33695
The ABUS 82 Monoblock shutter padlocks have a solid brass body and a through hardened steel alloy shackle which rotates when attacked. 5 Pin precision cylinder with anti-pick mushroom pins and rust-free components.
A hardened steel pin protects the narrow side of the lock against sawing and can be locked without the key by pushing in the bolt.
NANO PROTECT™ Chrome Plating, Hardened steel and through hardened steel alloy shackles get the most effective protection available, where smallest nano particles close the smallest gaps found in the normal chrome plating 'making rusty shackles a thing of the past'
1,000 hours salt bath test, the equivalent of 40 years in a harsh environment proves the durability of the NANO PROTECT™ process.
Dimensions:
Overall width: 63mm. Overall height: 45mm. Overall depth: 17mm.
Shackle width: 19mm. Shackle height: 14mm. Shackle Dia: 10mm.
Similar products can be found in these categories:
Locks, Latches & Security
Padlocks
Shutter Padlocks
All Abus Padlocks and Security Products Products