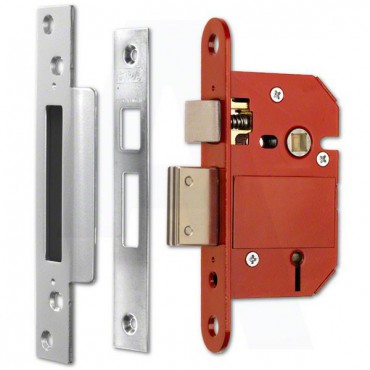 Bulk Discounts
Qty
Discount
Unit Price (Ex VAT)
Unit Price (Inc VAT)
3
10%
17.17
20.61
Product Description:
Era 5 Lever Mortice Sashlock Fortress British Standard 64mm in Satin from Cookson Hardware.
Product Reference: 262-51
A 5 lever mortice sashlock for use with lever door handles.
ERA Fortress British Standard Mortice Locks are manufactured to conform to the BSI Specification for Thief Resistant Locks - BS3621:2007. This standard was created by a Standards Committee comprising of representatives from the police, government departments, local authorities, architects, window and door manufacturers and lockmakers. It provides a reference for type-testing and certification of thief resistant locks. Before the standard is awarded to a mechanical key operated lock, designed for fixing to hinged or sliding doors, it has to be passed by an independent panel of locksmith experts.
Once a lock has been accredited with the BS3621:2007 standard, it is recognised as giving the maximum protection generally available to the majority of both domestic and commercial premises. Many insurance companies recognise this and reduce premiums accordingly, whilst some will provide cover only if such locks are fitted.
The following criteria must be achieved for a lock to be awarded BS3621:2007;
At least 1000 different key patterns (differs) and 999 different locks must be made before any key pattern can be used again
There must be at least 5 moveable levers used. If fewer than 9 levers are fitted there must be additional anti-picking precautions incorporated (such as false notching)
If a key can be used on both sides of a door, both sides must offer equal security
Handles and knobs must not operate the bolt when deadlocked
Deadlocking must be effective before the key can be removed
The bolt must project not less than 20mm when locked
Both sides of the lock body must be protected by anti-drilling plates
Vulnerable fixing screws on all parts of the lock, cylinder and staple must be concealed or inoperable when the door is locked
Size:
64mm (2.1/2")
Finish:
Satin
Rebate Sets are also available;
For French doors, when a Mortice Deadlock or Sashlock is fitted, a Rebate Set should also be fitted to ensure secure closing. The measurement "A" must be either 1/2"or 1" where upon the appropriate sized rebate set should be used. Rebate Sets are supplied non-handed for use on either left or right handed fitment.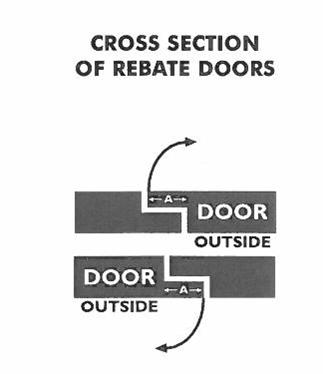 Hinged doors open in one of four ways and this determines the handing of the door. All Era sashlocks are supplied as left handed. Instructions are provided for the alteration to a right handed lock.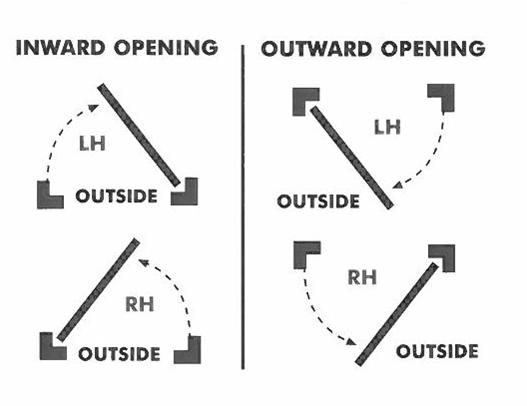 Similar products can be found in these categories:
Locks, Latches & Security
3 Lever & 5 Lever Mortice Locks
5 Lever British Standard BS3621 2007 Mortice Sashlocks
All Era Security Products Products
Accessories: