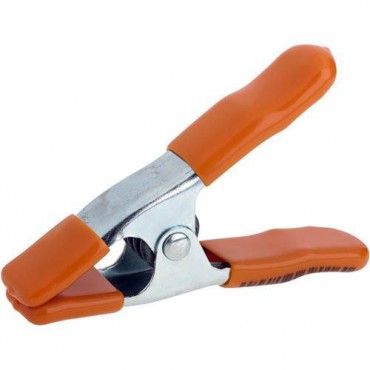 Product Description:
Pony 3 Inch Steel Spring Clamp.
Product Reference: POJ3203HT
One of the most durable clamps available. The Pony spring clamp has non-slip jaws which become parallel at maximum opening capacities. Light weight, nickel plated steel jaws, with orange plastic handle and tip protector pads.
Maximum Opening - 3" / 75mm.
Similar products can be found in these categories:
Tools
Clamps and Cramps
Pony Jorgensen Clamps
All Pony Jorgensen Products