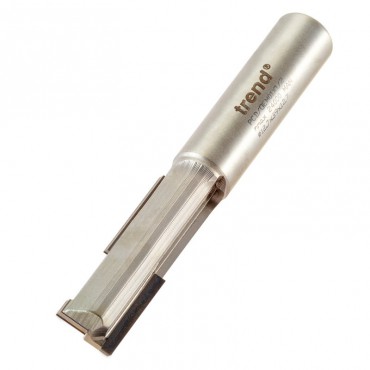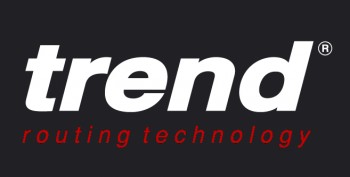 Product Description:
Trend 12.7mm PCD Tipped Gemstone Straight Router Cutter from Cookson Hardware.
Product Reference: PCD/GEM01X1/2
A Trend Polycrystalline Diamond (PCD) tipped cutter router specifically designed for routing Gemstone worktop. Gemstone worktop has 6mm solid material bonded to a 28mm high performance chipboard core.
Gemstone is made of 85% recycled material including glass and shell, the solid upper surface is extremely abrasive and requires diamond tools to cut it.ÊA conventional TCT cutter will not cut the top surface.
Please note;
The PCD tool will require extra user care due to its brittle nature.
As the material comrprises pieces of glass, when cutting, there may be occasions where the glass breaks away from the board leaving a void on the top surface.
Gemstone is extremely abrasive and the cutter will get very hot and will blue and dull in use. A resharpening service is available from Trend.
Dust extraction must be used and PPE must be worn.
The worktop jig and router base slider plate will get scratched as result of the abrasive nature of the dust.
Dimensions:
Diameter - 12.7mm
Cut Length - 39mm
C - 25.4mm
Overall Length - 89mm
Shank Diameter - 1/2"
Similar products can be found in these categories:
Trend Woodworking Tools
Trend CNC Machining
Trend Diamond Tipped Tooling
Power Tools & Accessories
Router Bits
Polycrystalline Diamond Tipped (PCD) Cutters
All Trend Routing & Woodworking Products