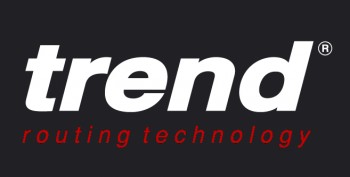 Product Description:
Trend Diamond Cutting Disc 115mm x 2.2mm x 22.2mm.
Product Reference: AD/CD115/22/S
High-performance 2.2mm kerf diamond cutting disc for all brick, concrete, stone and tile applications. 45 - 70 Mixed Diamond Grit creates a highly durable, long-lasting disc that can cut stone, flint, brick, concrete and tiles, 2.2mm Kerf delivers precise, low-vibration cuts with minimal material wastage. Turbo Rim Design allows faster cleaner cutting and keeps the blade and workpiece cool when cutting. Wet & Dry Universal Disc can be used in either standard grinders or specialist tools with dust suppression. Bonded Diamond Construction ensures that the disc circumference wears slowly, delivering consistent cut depths throughout its lifespan.
For use on General Masonry, Granite, Stone, Brick, Concrete & Concrete
Perforated Plate Design lowers noise levels during use
115mm / 4ÚÓ Diameter is compatible with all standard 22.2mm bore angle grinders
Easy Read Icons help users to select the correct disc based on application, and use the disc safely
Dimensions:
Dia=115 mm
Kerf=2.2 mm
Bore=22.23 mm
Max rpm=13300
EN12413:2019 Certified
Similar products can be found in these categories:
Power Tools & Accessories
Blades for Power Tools
Diamond Blades
Power Tools & Accessories
Blades for Power Tools
Angle Grinder Blades
All Trend Routing & Woodworking Products