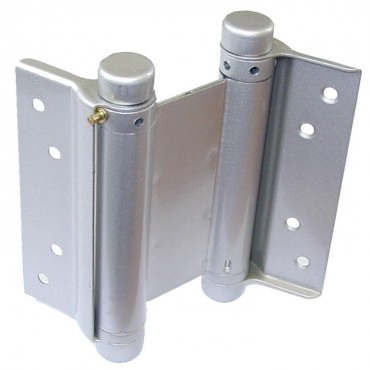 Product Description:
A Pair of 125mm Double Action Spring Hinges in Silver Finish from Cookson Hardware.
Product Reference: SHS140
Double action spring hinges are commonly used on restaurant and saloon doors. They will allow a door to push or pull open in two directions, with the spring action closing the door automatically. Adjustment pins, cranking bar and fixings are included.
Size:
125mm
Recommended for;
Door width up to 700mm
Door thickness 30 - 35mm
Maximum door weight 27kgs
Finish:
Silver
Similar products can be found in these categories:
Hinges
Spring Hinges
Double Action Spring Hinges
All Securefast Locks and Security Products Products