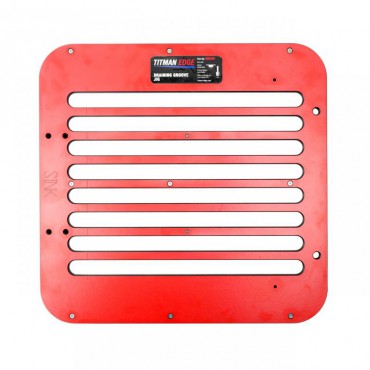 Product Description:
Titman Draining Groove Router Jig.
Product Reference: EDGJIG
Made from 12mm high density laminate to prevent bowing when using heavier routers, these jigs are the perfect solution for Kitchen fitters. They come with many unique features such as draining groove jig with its inset grub screws to wind down to the surface to prevent 'Dishing' when cutting the draining grooves. All manufactured with extreme precision on CNC machines in the UK by trained craftsmen for the professional tradesman.
Similar products can be found in these categories:
Power Tools & Accessories
Router Jigs & Tables
Draining Groove Jig
All Titman Tools Products