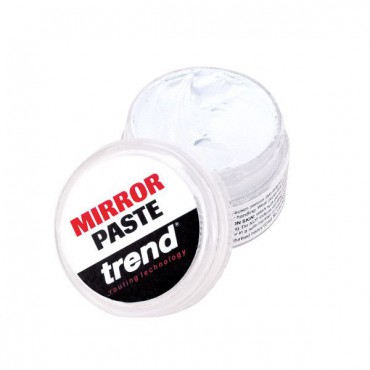 Product Description:
Trend Mirror Paste 40gm Tub.
Product Reference: DWS/MP/40
A micro ultra fine abrasive compound for a mirror finish on chisels and planer irons when used on with a leather strop. Apply paste to strop, rub to absorb and then stroke edge until polished finish.
Refines, hones and polishes.
Mirror finish on cutting edge to give clean cut.
Supplied in screw top jar.
Can be used on a buffing wheel.
2 Ð 3 micron (8000 Ð 10000 grit).
Contents 40 gm.
Similar products can be found in these categories:
Power Tools & Accessories
Sharpening & Honing Tools
Diamond Sharpening & Honing Tools
Trend Woodworking Tools
Trend Diamond Sharpening
Trend Diamond Stone Accessories
Trend Woodworking Tools
Trend Diamond Sharpening
Trend Professional Diamond Stones
All Trend Routing & Woodworking Products