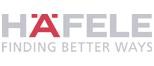 Product Description:
30mm Poppit Complete Panel Fastening Set Pack of 4 from Cookson Hardware.
Product Reference: 261.14.901
Poppit complete panel fastening. Steel male base plate with clear polycarbonate female head plate.
30mm diameter, 10.6mm height.
For interior or exterior cladding onto concrete or brick surfaces. once installed and access is needed, its simply "popped" off, with the male/female parts remaining glued in position. To remount the panel is "popped" back into position.
The manufacturer recommends a distance of 250mm - 300mm between Poppits but this must be adjusted to suit heavy/dense materials. Ten 30mm diameter Poppits support a panel weight up to 50kg. 30mm Poppit supports a vertical weight, or pull, of over 5kg before "popping".
Pack of 4 complete fasteners
Installation details:
Glued directly onto a panel, sign or trim element, which in turn is glued into position on the relevant receptor surface.
No need to mark out, pre-drill or plug any holes to screw or bolt the object into position.
Audible "click" of each ball confirms a secure, accurate remount.
Similar products can be found in these categories:
Cabinet Fittings
Panel Fastenings
Poppit Panel Fasteners
All Hafele Architectural Hardware Products