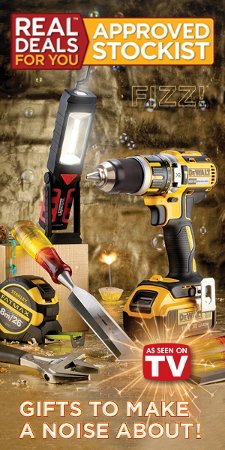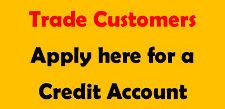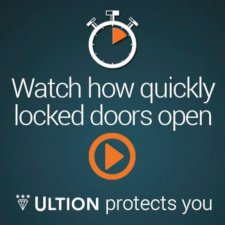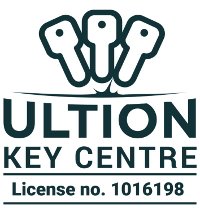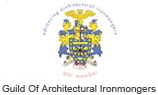 Help
Payment
Cookson Hardware Stockport UK Online Payment Details
We accept PayPal and all major credit and debit cards as methods of payment including MasterCard, Visa, Delta, Maestro and Electron. For your security, all card payment details are SSL encrypted and stored on a secure server.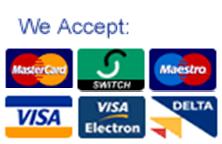 Alternatively, you may pay by either personal or company cheque. We will dispatch your order as soon as your cheque has cleared into our bank account.
All personal information is handled in strict accordance with our Privacy Policy and Security Policy.
All transactions are in pounds sterling.
Back to Top
Delivery
3.2 Delivery
The following information is for orders placed for delivery within mainland England, Wales and Scotland excluding the Scottish Highlands and Islands.
Orders over £45 including vat will be delivered FREE OF CHARGE within mainland England, Wales and Scotland excluding the Scottish Highlands and Islands. For deliveries under £45 including vat a delivery charge of £4.95 including vat will be applied. For items available ex stock, on orders placed before 3.00pm, we aim to dispatch the same day for delivery on a next working day basis. Orders will usually be delivered by 5pm Monday - Friday on a next working day basis .
If you require a before 9.30am, before 12 noon or a Saturday morning delivery these can be arranged by contacting our office on 0161 480 2388 during office hours 8.00am – 5.00pm Monday – Friday.
If you require delivery to the Scottish Highlands & Islands postcodes; AB31 - AB35, AB41 - AB54, AB36 - AB38, AB55 - AB56, FK17 - FK21, G83, HS1 - HS9, IV (All), KA27, KA28, KW0 - KW14, KW15 - KW17, PA20 - PA78, PH15 - PH99, ZE (All), or delivery to Northern Ireland, Republic of Ireland, Channel Islands, Isle of Man, Isle of Wight or the Scilly Isles, please contact us on 0161 480 2388 during office hours or email sales@cooksonhardware.com for our current delivery charges.
Special Carriage Charges
Items over 1 metre in length will have a special carriage charge added to them for all deliveries. Unfortunately our couriers charge us a premium for all parcels over 1 metre and we feel it is more open to show this as a special carriage charge rather than increase the selling price of the item. The special carriage charges are clearly shown at the point where the quantity is being added. Only 1 charge will apply regardless of quantity. So you can order 1 or 1000 of the item and just 1 special carriage charge will be applied. If you order 2 separate items each with a special carriage charge, our checkout system will show both charges, however if you notify us we will remove the lesser charge from your bill.
Can I have my parcel delivered to another address?
You can choose to have your order delivered to an alternative address (ie not the card billing address). Please fill in the delivery address box with these alternative details when placing your order.
Proof of Delivery
Our carrier will only deliver to the address instructed so please ensure this address is accurate and that someone will be there to sign for it. For security reasons all deliveries must be signed for. If we are asked to leave the goods in a particular place due to nobody being available to sign for them (ie; leave in the porch, or with a neighbour) despatch of goods will be proof of your receipt. When you receive the delivery if it appears damaged you must mark this on the courier's delivery note.
Back to Top
Returns & Refunds
3.3 Returns & Refunds

Cookson Hardware is committed to supplying you the best quality products at great prices.
We aim to provide you with as much information as we can about each product so that you can make an informed purchase decision.
However, we also know that once in a while you may need to replace or cancel an order, or return an item. We will allow you to return any item within 14 days of receipt so long as it has not been fitted or used and is returned in the same reasonable condition as they were received. Take good care of the goods and repackage them securely if necessary. We reserve the right to deduct from a refund the relevant cost if the goods are returned damaged.
We reserve the right to charge a handling or re-stocking charge for goods ordered as special order items. We will notify you if this applies before the goods are accepted back. All you need to do is contact us first by email on sales@cooksonhardware.com and we will issue a returns note which you should enclose with the returning goods. We cannot accept any goods back for credit without a returns number being issued first.
Returns must be sent to our address at your own cost and risk, unless the return is as a result of an error by us. Should we upon receipt of the said items be satisfied with the condition of the goods, a refund of the full value of the goods together with the least expensive delivery option will be made within 14 days.
Unfortunately we cannot accept proof of posting as confirmation of delivery.
If the goods were not as ordered, damaged, or found to be faulty please contact our office by email to sales@cooksonhardware.com or on 0161 480 2388 during office hours to arrange a collection.
Please enclose a copy of your receipt with the parcel to speed up the returns process.
Please ensure that any sharp objects are suitably wrapped to ensure safe handling and that goods are packed to protect them in transit.
Back to Top
Security
3.4 Security
We take great care to ensure that any personal detail you send us remains totally confidential. All credit card information is encrypted when it is transferred over the Internet using 128 bit SSL Encryption. All personal information is held on a secure server and will not be used in any way without your express permission. For further details see our Privacy Policy.
Back to Top
Privacy Policy
3.5 Privacy Policy
At Cookson Hardware we are committed to safeguarding and preserving the privacy of our visitors.
This Privacy Policy explains what happens to any personal data that you provide to us, or that we collect from you whilst you visit our site.
We do update this Policy from time to time so please do review this Policy regularly.
In order for us to process your order and provide you with details of that order at a later date we do need to collect and retain a certain amount of personal information.

Under no circumstances shall we share your details with any third party for use as marketing. We will only share detail with parties carrying out work on our behalf to complete your order.
We collect the following information when your order is placed;
Day Time and Home Telephone Numbers

Home Address and Post Code

Delivery Address, Postcode and Telephone Number

Your Credit Card Details i.e. Credit Card Type, Number, Expiry Date,
In running and maintaining our website we may collect and process the following data about you:
Information about your use of our site including details of your visits such as pages viewed and the resources that you access.

Such information includes traffic data, location data and other communication data.

Information provided voluntarily by you. For example, when you register for information or make a purchase.

Information that you provide when you communicate with us by any means.
Use of Cookies
We do not use permanent cookies, but short duration session cookies are used. Cookies provide information regarding the computer used by a visitor. We may use cookies where appropriate to gather information about your computer in order to assist us in improving our website.
Where used, these cookies are downloaded to your computer and stored on the computer's hard drive. Such information will not identify you personally. It is statistical data. This statistical data does not identify any personal details whatsoever.
You can adjust the settings on your computer to decline any cookies if you wish. This can easily be done by activating the reject cookies setting on your computer.
Our advertisers may also use cookies, over which we have no control. Such cookies (if used) would be downloaded once you click on advertisements on our website.
Use of Your Information
We use the information that we collect from you to provide our services to you. In addition to this we may use the information for one or more of the following purposes:
To provide information to you that you request from us relating to our products or services.

To provide information to you relating to other products that may be of interest to you. Such additional information will only be provided where you have consented to receive such information.

To inform you of any changes to our website, services or goods and products.

If you have previously purchased goods or services from us we may provide to you details of similar goods or services, or other goods and services, that you may be interested in.
Storing Your Personal Data
In operating our website it may become necessary to transfer data that we collect from you to locations outside of the European Union for processing and storing. By providing your personal data to us, you agree to this transfer, storing or processing. We do our upmost to ensure that all reasonable steps are taken to make sure that your data is treated stored securely.
Unfortunately the sending of information via the internet is not totally secure and on occasion such information can be intercepted. We cannot guarantee the security of data that you choose to send us electronically, Sending such information is entirely at your own risk.
Disclosing Your Information
We will not disclose your personal information to any other party other than in accordance with this Privacy Policy and in the circumstances detailed below:
In the event that we sell any or all of our business to the buyer.

Where we are legally required by law to disclose your personal information.

To further fraud protection and reduce the risk of fraud.
Third Party Links
On occasion we include links to third parties on this website. Where we provide a link it does not mean that we endorse or approve that site's policy towards visitor privacy. You should review their privacy policy before sending them any personal data.
As required by the UK Data Protection Acts of 1984 and 1998, we follow strict procedures in the storage and disclosure of all information, which you have given us in order to prevent unauthorised access.
Back to Top
Complaints
3.6 Complaints
Whilst we make every effort to offer an efficient service, occasionally mistakes are made. We will endeavour to resolve the complaint within five working days. Your complaint will be treated fairly, confidentially and with respect. If you have any complaints, comments or suggestions as to how we can improve our service then please contact us at: sales@cooksonhardware.com
Back to Top